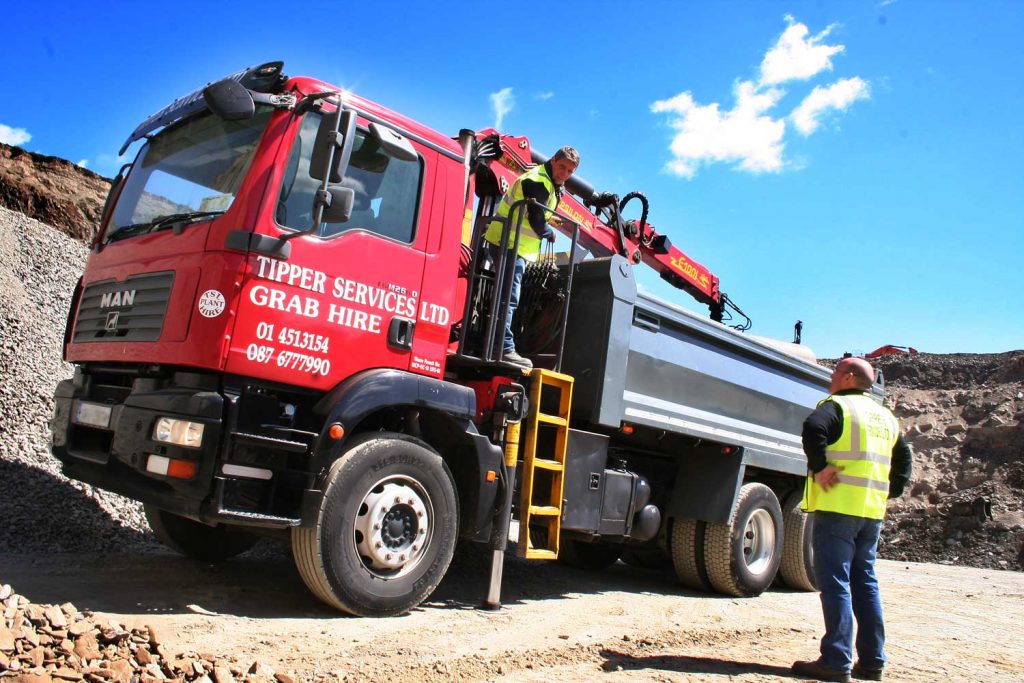 Our fleet consists of Tipper Trucks, Grab Hire Trucks and Articulated Trucks etc. All can be hired on an hourly, weekly, or on a contract basis.
We operate one of the most modern fleets in the industry with all our equipment purchased directly from leading manufacturers; with our machines serviced every 500 hours in line with their recommendations.
On the rare occurrence that a machine can't be repaired within 24 hours, a replacement machine will be provided. Our ever expanding fleet consists of tipper trucks, articulated lorries, low loaders and haulage vehicles. We also offer an efficient and cost effective grab hire service.
• Tipper Hire – Weekly OR Contract – 18 Tonne, 26 tonne,
32 tonne, 46 tonne
• Grab Hire – Weekly OR Contract – 18 Tonne, 26 tonne, 32 tonne
• Artic Hire – Weekly OR Contract – Low Loader Services – Tipper Hire
• Excavators – Weekly OR Contract – 3 Tonne, 40 tonne